Egypt has been listed as the first of the four ancient civilizations, it has a long history and culture. The most important thing is that it's very mysterious and fascinating. So far, there are still too many mysteries to be solved. The high pyramid and the majestic Sphinx are amazing. Colleagues said that they are unpredictable. Today, Egyptian style tattoos are also loved by some people. Egyptian style tattoos, like ancient Egypt, give people a mysterious power.
Many tattoo lovers will choose such a style of tattoo, including the Egyptian pharaoh tattoo, pyramid tattoo or some tattoo patterns that can symbolize civilization at that time. Maybe it's fashionable, maybe it's meaningful. What is the moral of doing Egyptian style tattoos?
Ancient Egypt is full of artistic color, and it is ancient and mysterious. Maybe this is the reason why people like this kind of tattoo style! Besides mystery, there are also artistic colors in Egypt. There are many ancient myths and legends, which are the source of artistic inspiration. Such a cultural phenomenon expressed by tattoos is undoubtedly a very unique model.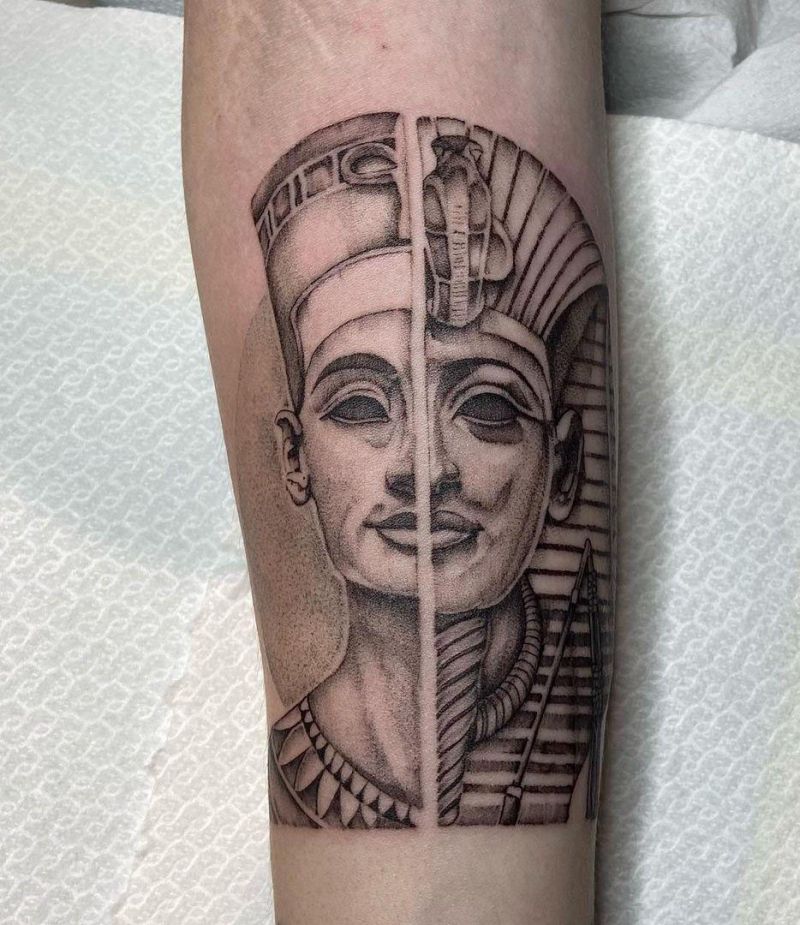 Source: @_ali_allievi_