Speaking of this egg, it is very common in life, but have you seen fried egg nail? Use white nail polish to draw such an irregular figure on the index finger to make it look like egg white. Wait for the nail polish to dry, and then draw a yellow circular pattern on the white center, so that a fried egg nail enhancement can be drawn.
Fried Egg Manicure is a kind of manicure that many women like. It gives a very lovely feeling, which can be noticed at a glance. The most important thing is that it can make people look young and childlike.
The fried egg nail design is simple and generous, with a little lively color, giving a feeling of sunshine. Charming and cute, very suitable for short nails. Today we collected some fried egg nail designs. I hope you can find your favorite one.
Oval Blue Fried Egg Nail Art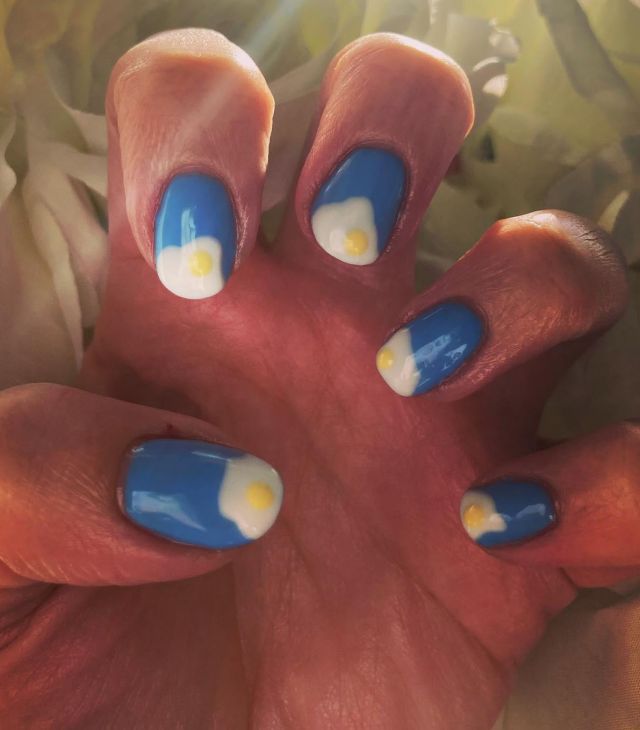 Source: @__laurenclark_
Squoval Fried Egg Nails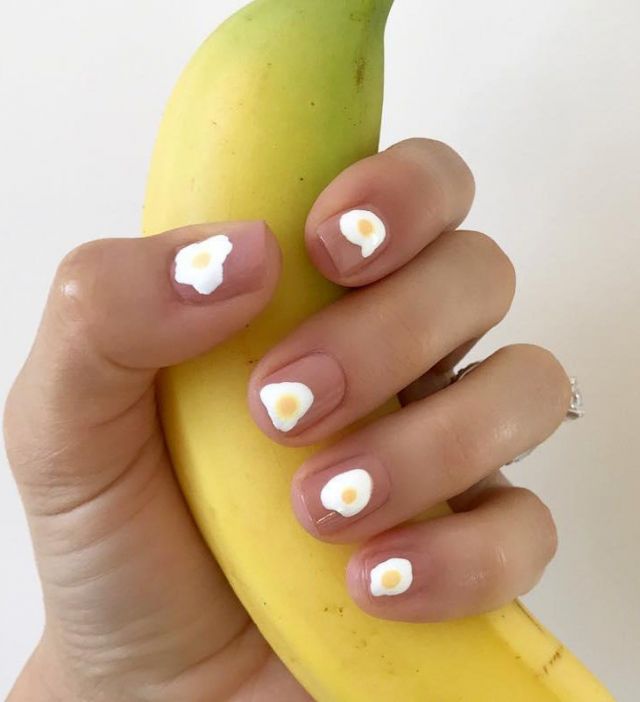 Source: @betina_goldstein
Black Coffin Fried Egg Nails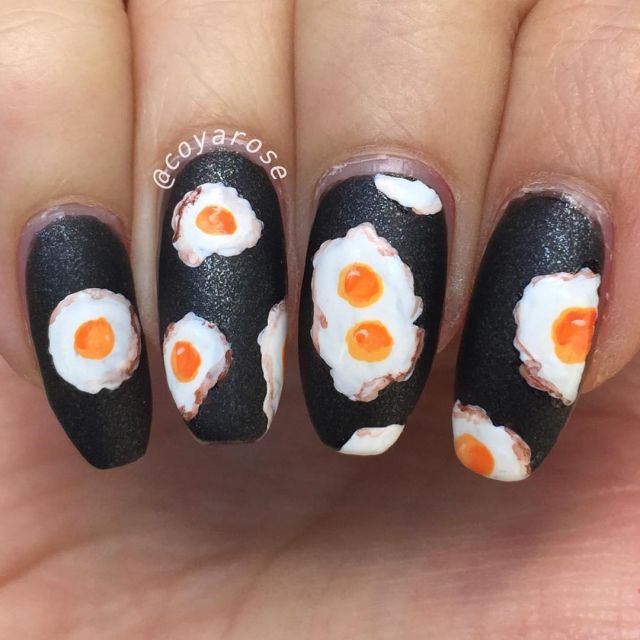 Source: @coyarose
Fried Egg Nails with Stars
Source: @jeealee
Cute 3D Fried Egg Nails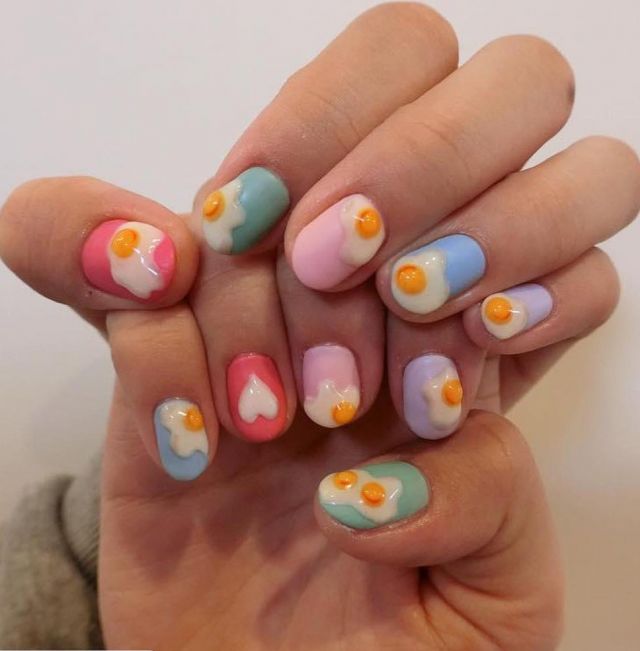 Source: @mi_parun3
Pink Coffin Fried Egg Nails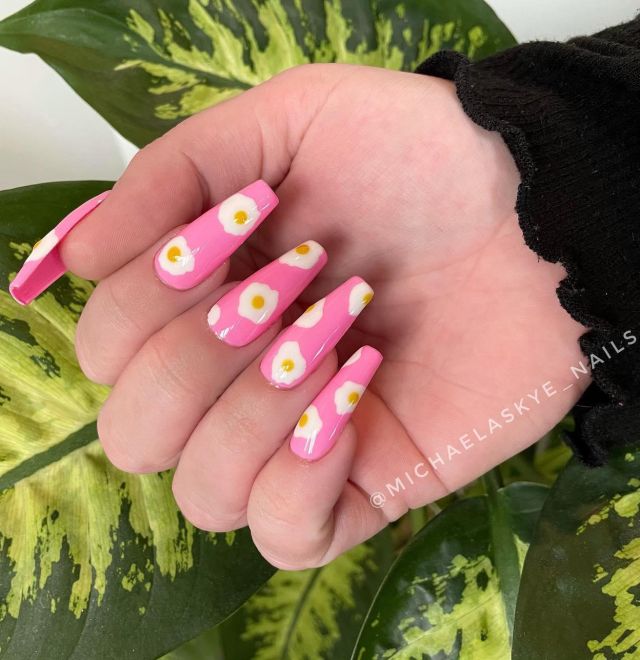 Source: @michaelaskye_nails
Wathet Blue Round Fried Egg Nail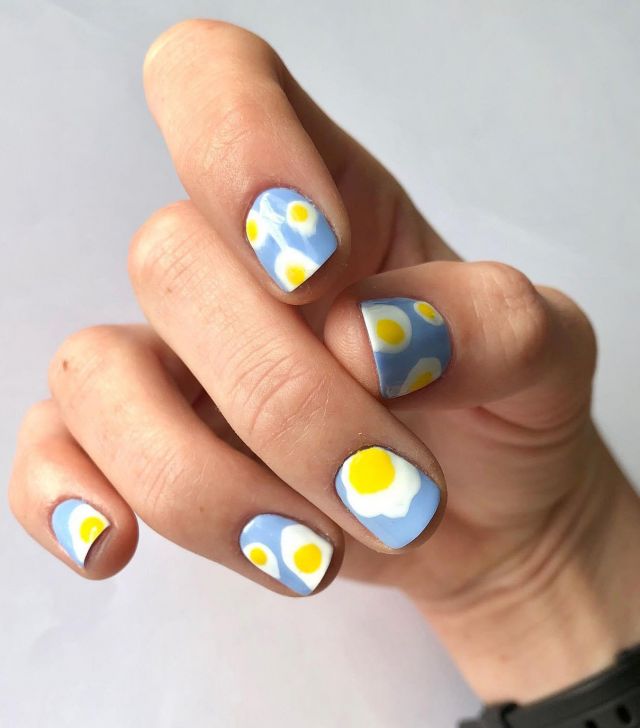 Source: @studio.east_
Round Fried Egg Nail Art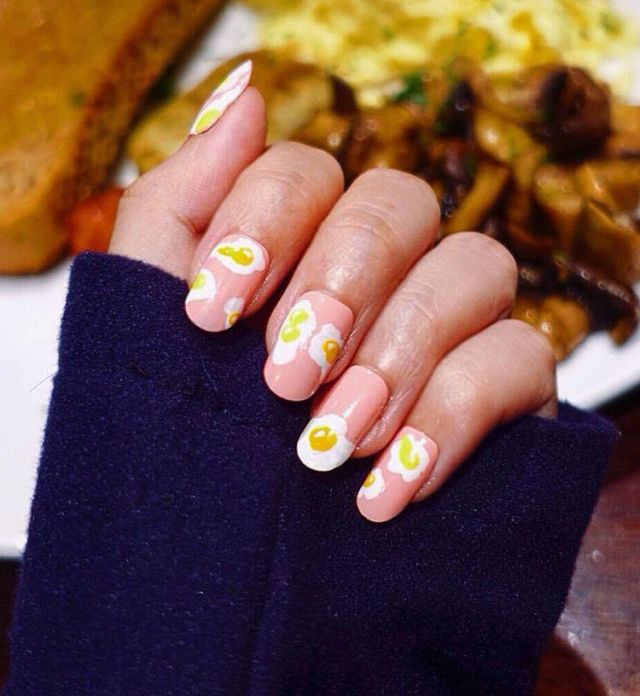 Source: @superbaoer
Beige Oval Fried Egg Nail Art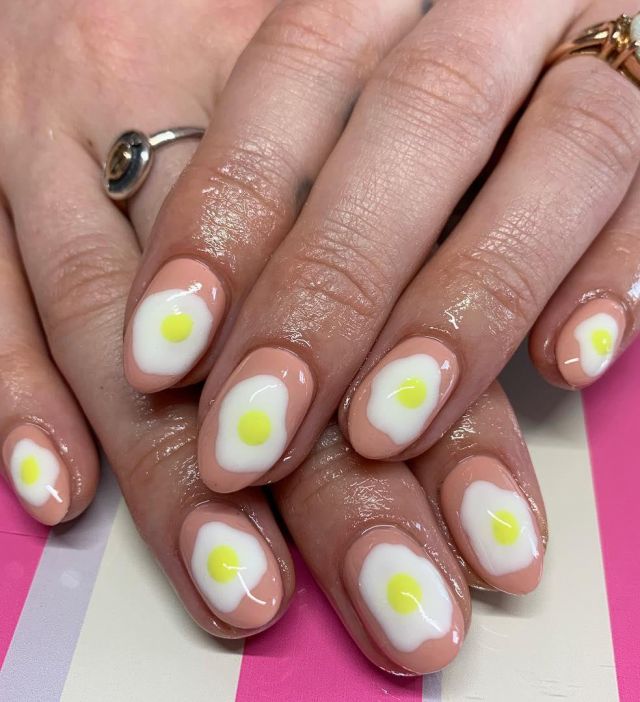 Source: @swoonnails
Black Matte Squoval Fried Egg Nail Art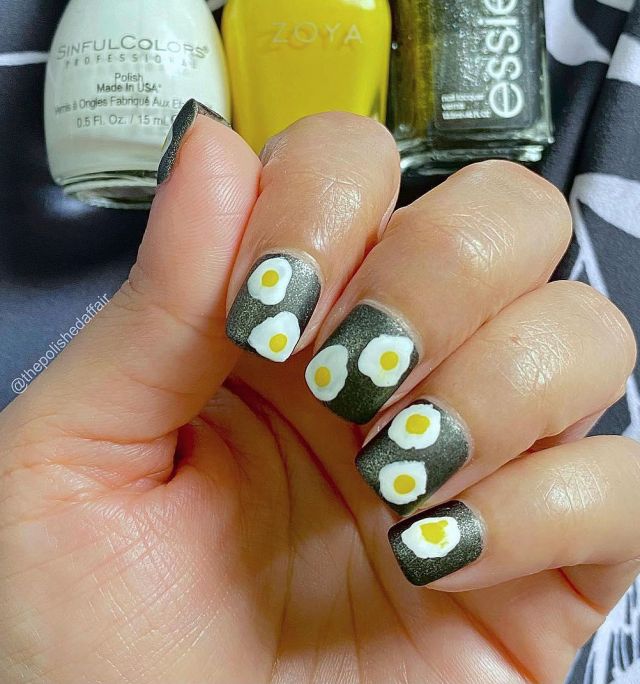 Source: @thepolishedaffair