Chanel founded the Chanel brand in Paris, France in 1910. The brand has a wide range of products, including clothing, jewelry and accessories, cosmetics, skin care products, perfume, etc. Each category of products is famous, especially perfume and fashion.
CHANEL is a famous brand with a history of 100 years. Its fashion design always keeps elegant, simple and exquisite style. Coco Chanel is good at breaking through the tradition. As early as the 1940s, she successfully pushed the "colorful" women's clothing to a simple and comfortable design.
Chanel is a synonym for fashion, and the Chanel nail art design is also very popular. The unique Chanel nail art has been popular for a long time. Chanel on the nail is elegant but not arrogant, luxurious and popular.
Squoval Chanel Nail Art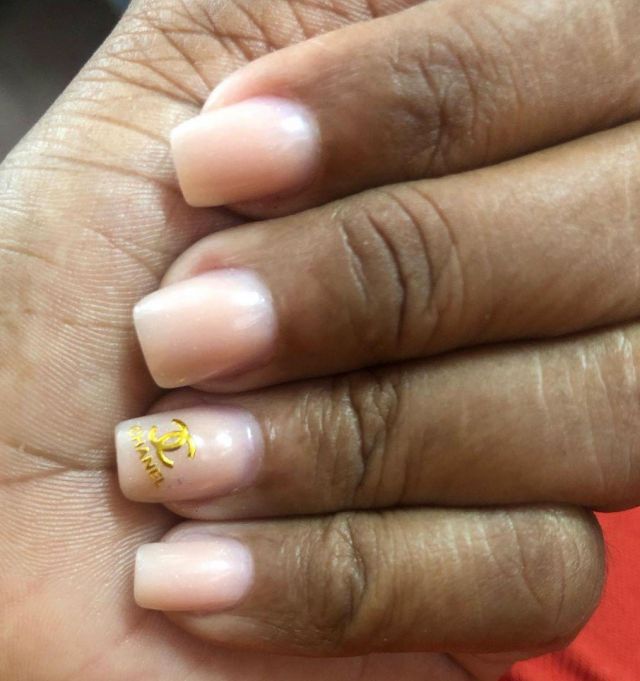 Source: @attitudenails784
White Squoval Chanel Nail Art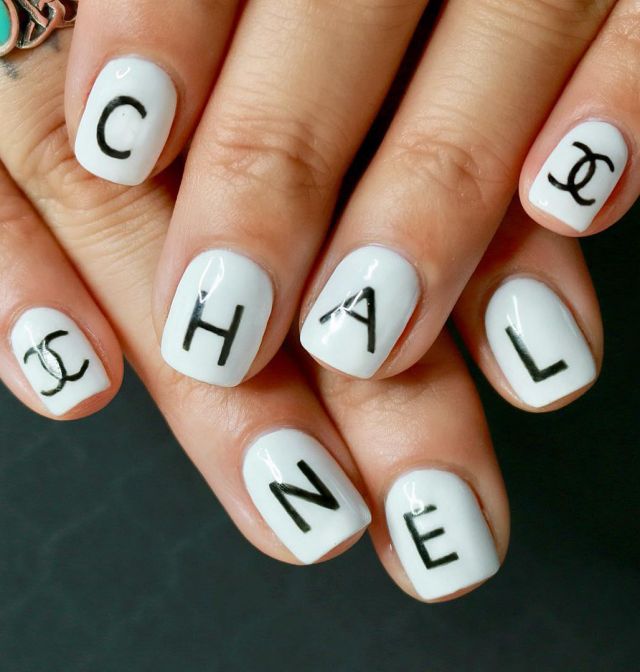 Source: @banicured_
White Ombre Coffin Chanel Nails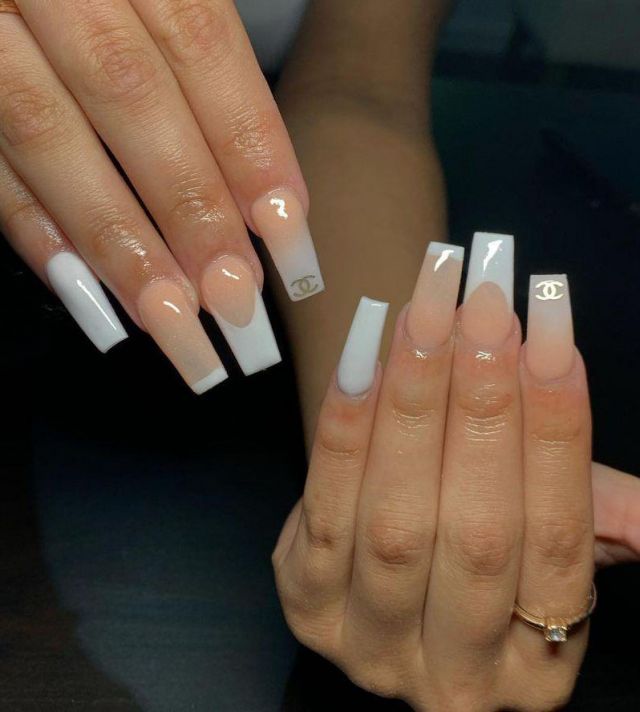 Source: @blingblawwbeauty
Yellow Oval Chanel Nails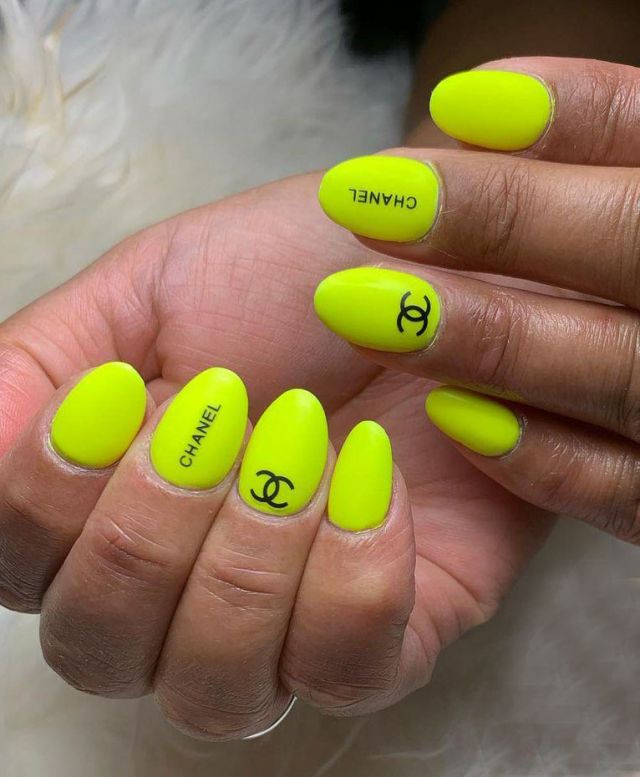 Source: @eva_yiliam31
Red and White Coffin Chanel Nails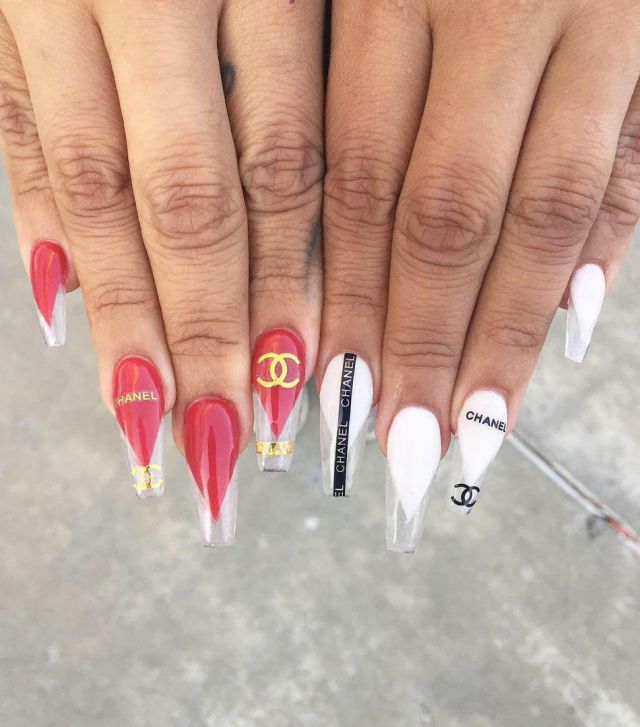 Source: @gallerynailandspa_
Black and White Coffin Chanel Nails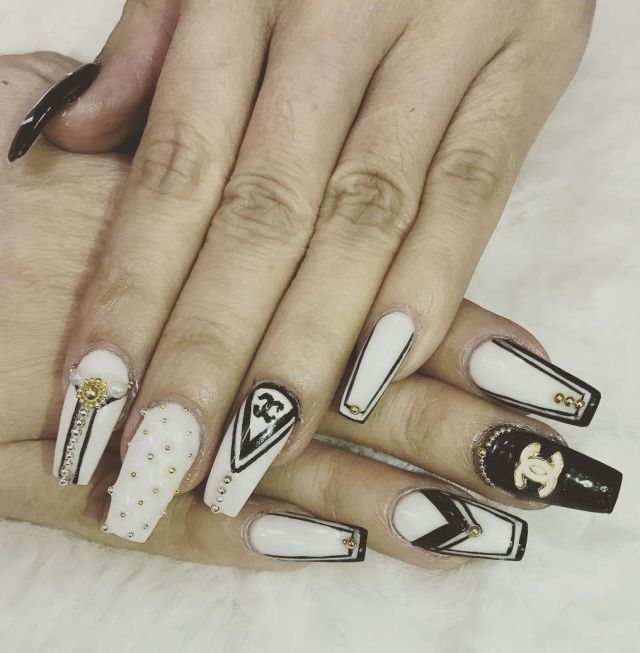 Source: @jenny_nailsandspa
Black and Red Coffin Chanel Nails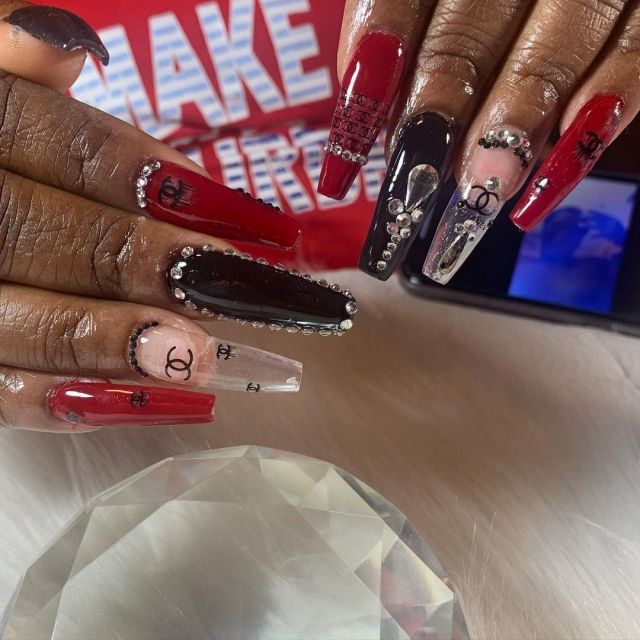 Source: @kylanails_813
Purple Almond Chanel Nail Art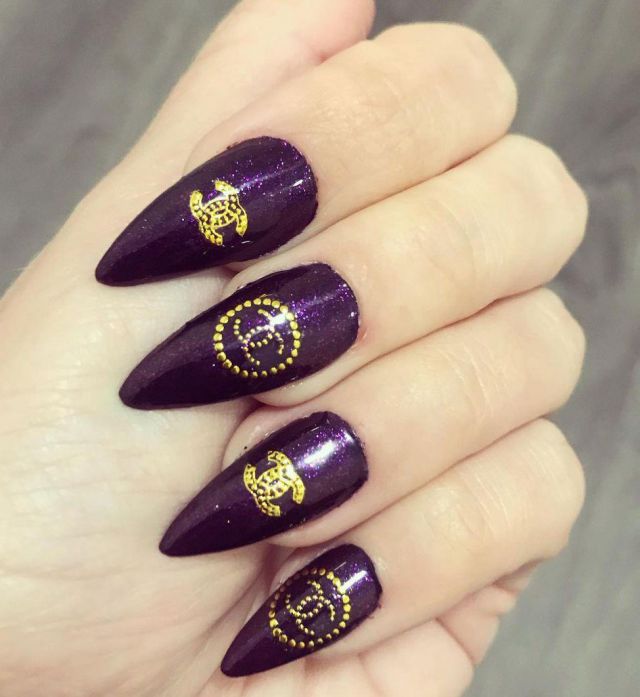 Source: @lubelalu
Beige Coffin Chanel Nail Art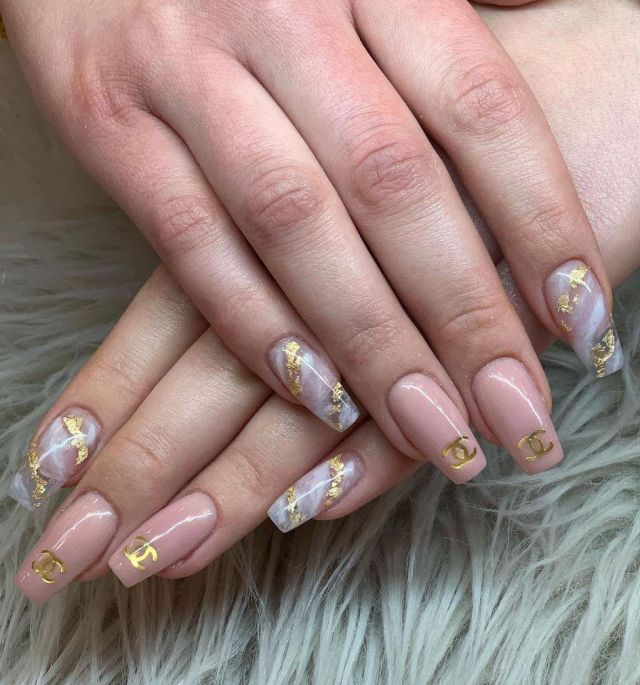 Source: @top.nails_spa_regina
Beige Square Chanel Nail Art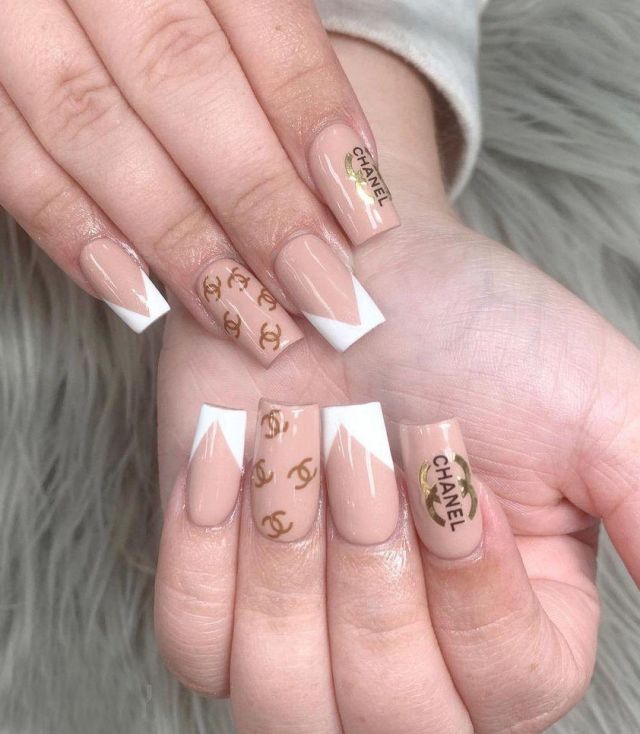 Source: @voguenails_santamaria