Mushrooms have strong growth ability, so they represent the power of life, vitality and vigor. In addition, they also have the meaning of unexpected harvest. According to the shape of mushrooms, the ancients created the image of Ruyi, representing good luck, good health and longevity.
Frogs are involved in the meaning of fertility in many cultures. This is largely because frogs produce a large number of eggs when they reproduce. Therefore, frogs are regarded as a symbol of fertility. At the same time, frogs are also a symbol of eternity and prosperity.
Frog mushroom tattoo means powerful vitality. Because mushrooms and frogs have beautiful and similar meanings, tattoos that combine frogs and mushrooms are very popular. Today we have collected some unique frog mushroom tattoos. I hope these tattoos can give you inspiration.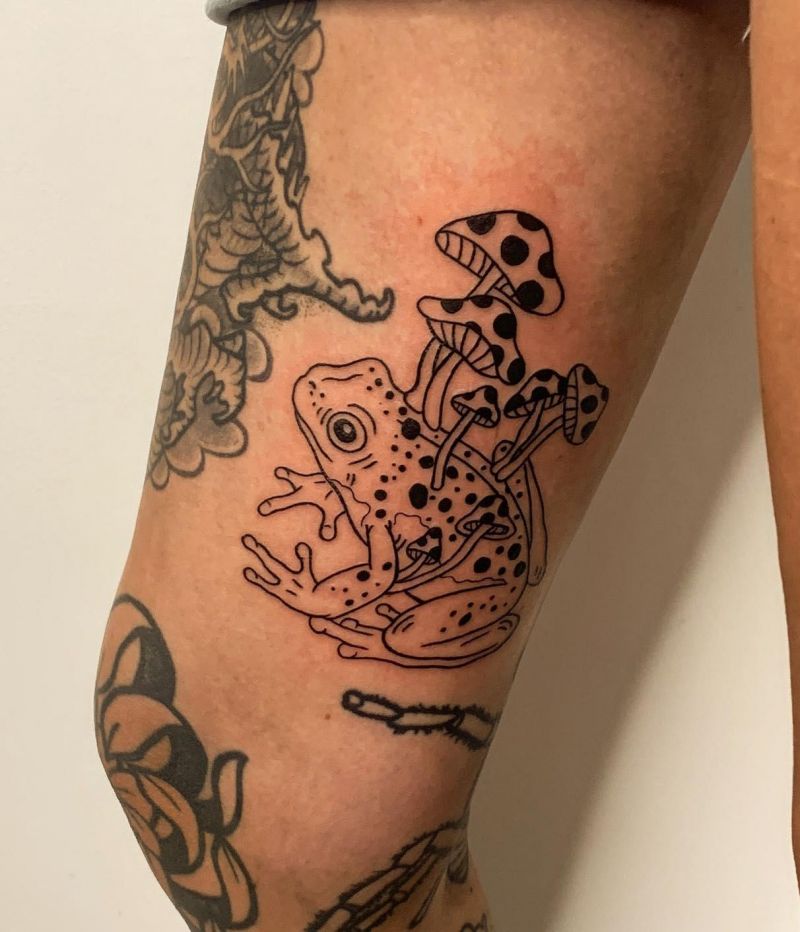 Source: @alyschendliktattoos