The design of tattoo pattern comes from the inspiration of tattoo artists and the love of tattoo lovers. And with the popularity of tattoo in the world, Eastern and Western tattoo art gradually began to merge. Skeleton and Rose Tattoo used to be a very popular tattoo material in western countries. Now there are many tattoo lovers in China who choose the combination of rose and Skull tattoo. So what's the meaning of a tattoo with a combination of roses and skeletons?
It was once said that rose and Skull are two levels of meaning. How can they be combined? This is the art of inspiration. The tattoo of skeleton symbolizes death, while the tattoo of rose symbolizes passionate life. Originally, it seems to be two unrelated words, but after combining them, such a special duality reminds people of eternal good and evil. It's a struggle between life and faith.
Apart from the moral of the rose Skull tattoo, from the appearance point of view, the rose Skull is also very fashionable, so this is an important reason for tattoo lovers to choose it.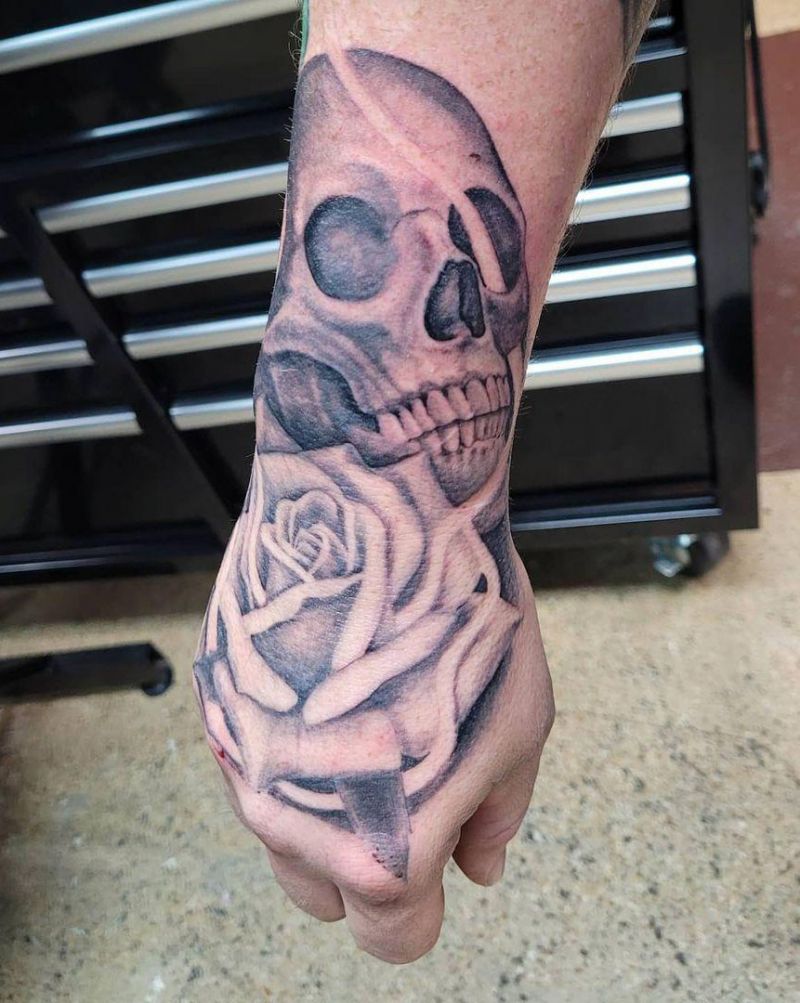 Source: @angelicatattoos