Throughout history, shield is an important tool for soldiers. In addition, shield also symbolizes protection and strength. When paired with angels, the shield tattoo can represent your guardian angel and accompany you every day. You can write down their name or date of birth to make it clear who this person is and how much they mean to you.
The U.S. captain's shield is painted similar to the American flag. It is composed of red (for courage), white (for truth) and blue (for justice), with a white five pointed star in the middle.
The combination of sword and shield is a classic symbol combination. Shield is used to defend the enemy, while sword is the determination to defeat the enemy. The tattoo is usually placed on the biceps to indicate strength, or on the heart to indicate that someone is willing to die for a specific cause or country.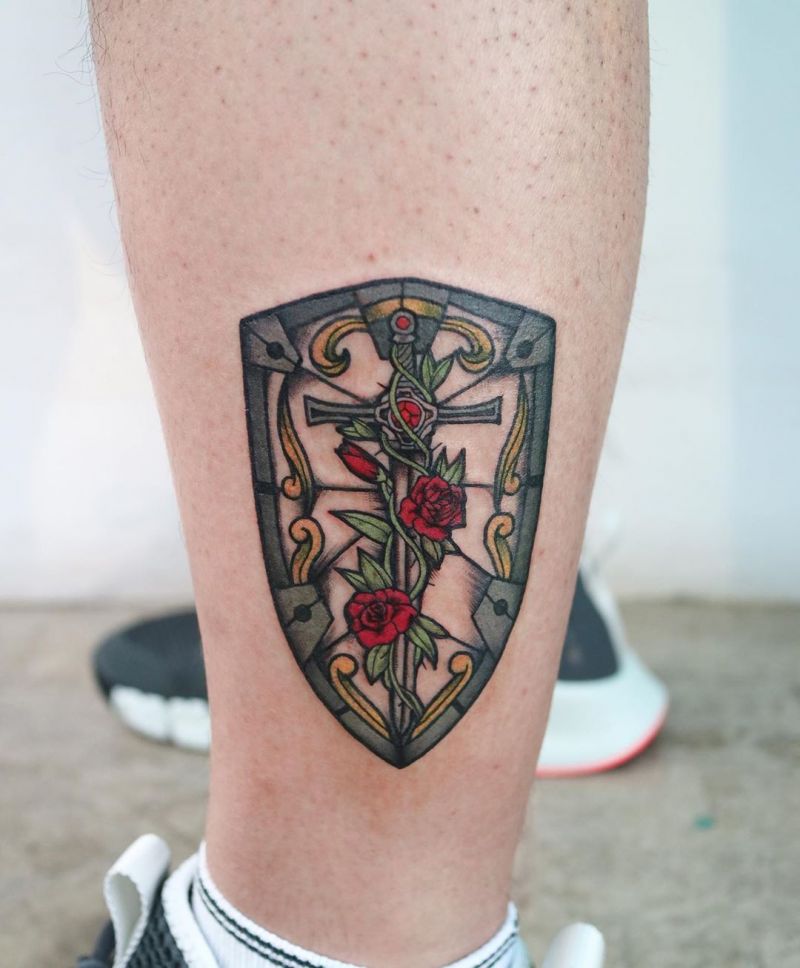 Source: @_go_bb