The original meaning of the word "Valkyrie" was "corpse eater". Later, it gradually evolved into "woman who selects the war dead". In addition, the so-called "dream lover who appears in front of heroes" image was given by later generations.
Valkyrie is the daughter of a king on earth, or Odin's own daughter, or a virgin warrior chosen by the gods to serve the gods. They give the dead a wonderful kiss on the battlefield and lead them to Valhalla. The purpose of this is to expand the forces of the gods before the twilight of the gods to meet the needs of the battlefield.
Valkyrie is usually depicted as a woman on a winged horse, wearing a charred helmet. All the different forms of wing tattoos can be used to grasp the meaning of protection. The use of wings can also leave some amazing details on the tattoo. Today I'm going to show you Valkyrie Wings tattoos. Hope to inspire you.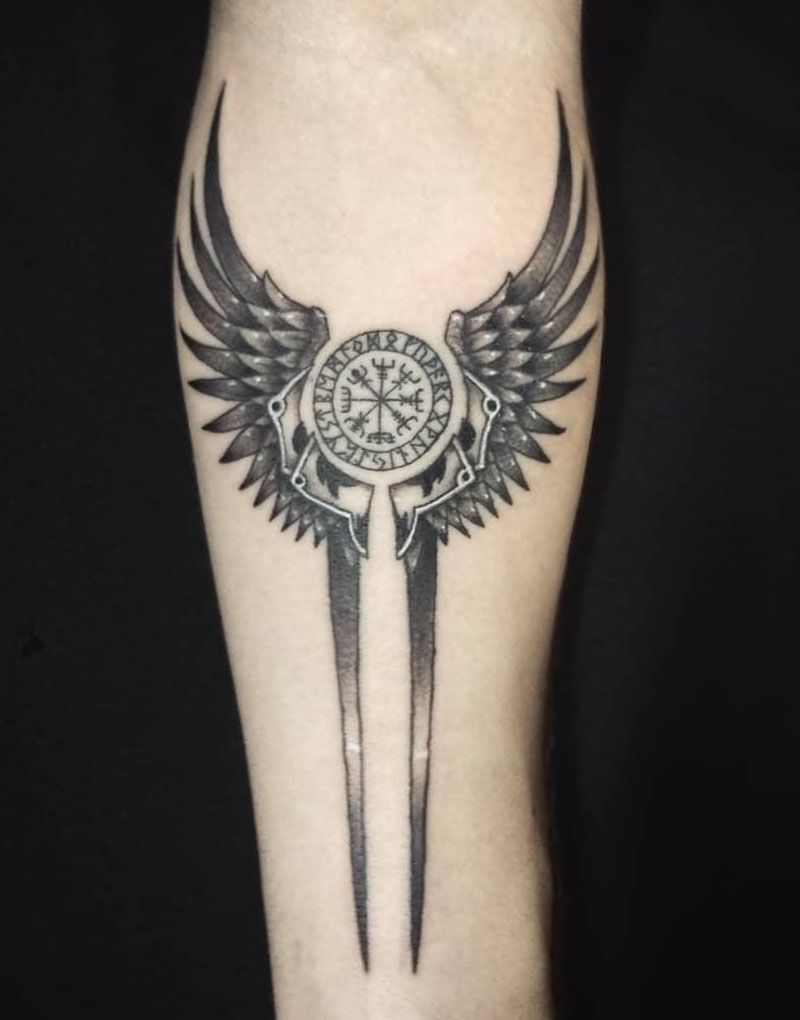 Source: @amandaclemes