If you want to know the meaning of the cross, you need to know its origin. The cross was originally the instrument of execution in the Roman Empire. In order to eliminate the sin and suffer for human beings, Jesus was crucified on the cross and sacrificed his life for righteousness. Later, the cross was given a new meaning by Christianity, which represents God's love and salvation for the world, and is a symbol of sacredness and inviolability.
The cross has become a symbol of Christianity. Christians wear the cross pendant to hope that they can get the blessing of Jesus, which is a kind of sustenance for people. Christians believe that it has the meaning of "salvation", "faith" and "Gospel".
In ancient Babylon, the meaning of the cross necklace has a lot of mysterious significance. The cross is like a symbol, representing the sun god, and forming the sun wheel with another circle.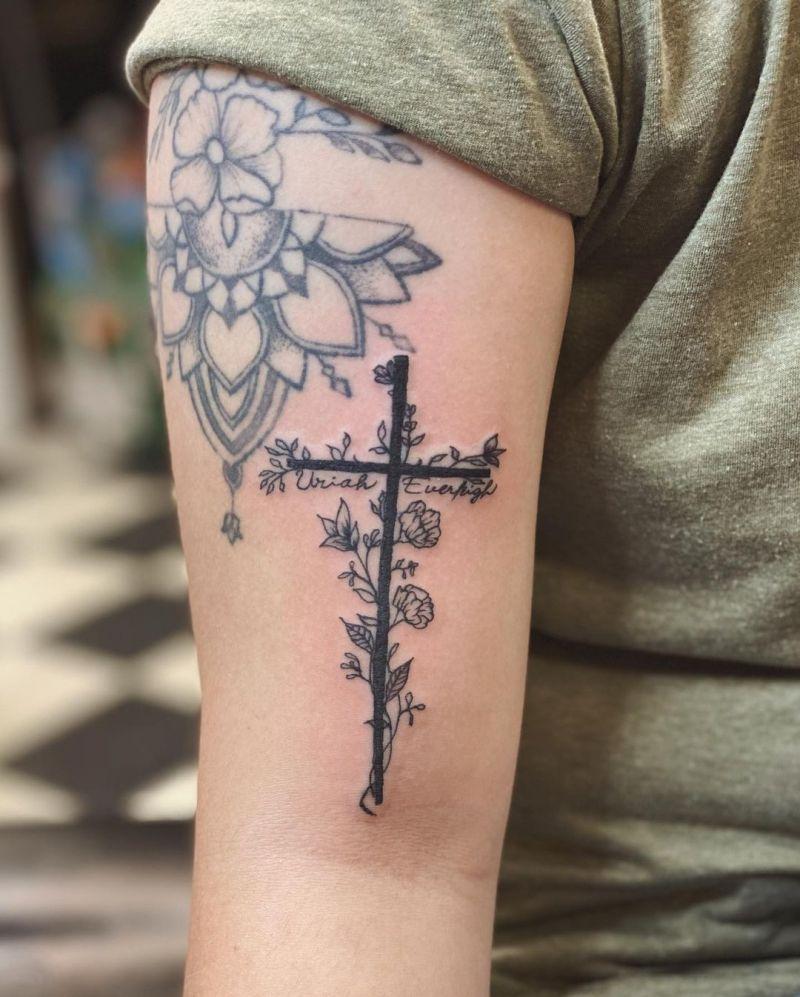 Source: @amashleytattoos